The Sallie Mae Fund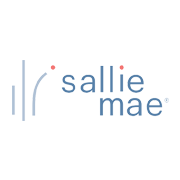 The Sallie Mae Fund's Completing the Dream Scholarship Program helps under-resourced and underrepresented students and those from historically underserved communities complete their post-secondary education.
Students on-track to complete their degree or continuous education program who are facing financial challenges may apply to receive a one-time scholarship of up to $2,500 to help complete their post-secondary education program.
Scholarship applications for AY 2023-24 are being accepted now through 6/28/24 or until all scholarship dollars have been awarded.
By 2024, we'll award nearly 800 Completing the Dream Scholarships totaling $1.95 million, to help students from underserved communities complete their dream of higher education.
Interested in applying for a scholarship? 
Minerva Beauty Scholarship

Minerva Beauty Scholarship – $2,500
Minerva Beauty is proud to assist up-and-coming stylists with $2,500 beauty school scholarships to help cover tuition, fees and supplies. This year we partnered with Canvas ME to bring this opportunity to all of you! Click the link for more information!
Expires February 1, 2022
GENERAL SCHOLARSHIP

Requirements: Two letters of recommendation. One letter from an industry professional or a high school staff member. The second letter can be from a non-family member. Due at time of Registration.
Cosmetology: $500.00 | Skin Care: $250.00
HIGH SCHOOL SCHOLARSHIP

Requirements: Scholarships to be awarded by high school staff or guidance counselors. High School Seniors eligible.
Cosmetology: $500.00 | Skin Care: $250.00
THE FRANCO CIPRIOTTI SCHOLARSHIP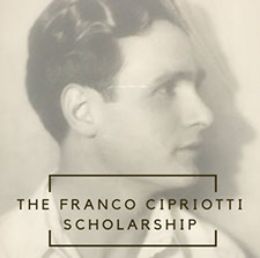 For Cosmetology Only: This scholarship is given to Cosmetology students who demonstrate financial need and are committed to succeeding at the Rizzieri Aveda School. The scholarship amount will vary, and is in accordance to the Student's Financial Aid eligibility. The scholarship is used to cover the portion of tuition remaining after the Pell Grant and Student Loan has been applied.
To apply, students must meet the following qualifications:
Be fully Pell Grant eligible
Three letters of recommendation from professionals other than family members
500-word essay describing your goals and your reason for enrolling in the program
The review board will interview all finalists and contact the scholarship recipient prior to the class start.
BEAUTY CHANGES LIVES SCHOLARSHIPS
Established by the American Association of Cosmetology Schools (AACS), Beauty Changes Lives Foundation (BCL) is supported by a coalition of beauty professionals including educators, product manufacturers, celebrities and industry icons.
Since 2013, Beauty Changes Lives has given away more than $5 million dollars in over 300 scholarships to prospective and newer students attending cosmetology, esthetics, nail, massage, makeup and advanced courses.
SPORT CLIPS ACE SCHOLARSHIP

To help cosmetology students reach their career goals, Sport Clips Haircuts, the nation's leading men's and boys' hair care provider, awards up to 20 scholarships each year.  To be considered for a scholarship, candidates must meet both academic and essay requirements established by Sport Clips.  Each recipient is presented a $1,000 scholarship to help with educational expenses.
THE GREAT SCHOLARSHIP PROGRAM IN MEMORY OF ALICE MADDEN BARTON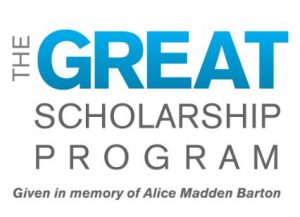 Who says you can't soar with shears?  At Great Clips, we encourage you to show the world what you're all about.  To make it easier, Great Clips provides over $100,000 in scholarships and professional tools to cosmetology students each year!  The scholarship award and professional tools are valued between $250 – $1,500.
BEAUTY SCHOOLS DIRECTORY $2,500 COSMETOLOGY SCHOLARSHIP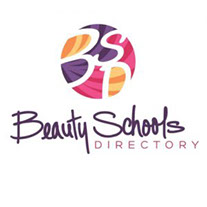 Future students of the beauty disciplines – including cosmetology, barbering, esthetics and skin care, nail technology, makeup artistry and several others – can apply for these $2,500 scholarships for cosmetology school.  This beauty school scholarship is awarded four times per year, and may be used at most schools nationwide.
The scholarship recipient is selected from the pool of individuals who submit their scholarship applications before the deadline each quarter, and meet the eligibility criteria outlined in the rules.
Deadlines for Scholarship: January 31, April 30, July 31 and October 31 each year.
KELLER COSMETOLOGY SCHOLARSHIP

Keller International Salon & Barber Equipment now offers a unique cosmetology scholarship opportunity for one student each year as a way to alleviate some of the financial burden they accrue during their educational journey.  The winner of this contest will be rewarded $1000.00 towards their tuition fees!
Keller International uses the word "cosmetology" in an all-encompassing way, so anyone who is interested in pursuing the art of beautifying the face, hair, nails, or skin are welcome to submit an application.
JEANETTE RANKIN FUND FOR WOMEN

Each year, Jeannette Rankin Fund awards scholarships to low-income women, ages 35 and older, who are U.S. citizens or permanent residents pursuing an undergraduate education at an accredited college or university in the United States.